Omniphlex is a powerful workflow-management tool for Microsoft Windows. Use Omniphlex to automate almost anything you can think of. From file handling (hotfolder), automated email handling, (secure) FTP upload/download, active directory management, S3, Azure, XML, PDF tools to database tasks and much, much more. Choose from over 250 commands and functions to create your workflows. The multi-threaded design will get the most out of your multi-core server.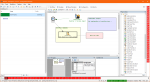 Using the intuitive interface it's very simple to create workflows. Simply drag&drop the commands onto the "workflow diagram" and connect them.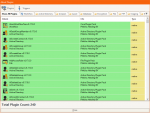 With over 200 commands and functions to choose from there is almost nothing you can't do with Omniphlex.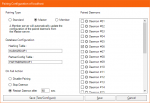 Group two or more servers into a "Pairing Group". The pairing-mechanism will then automatically distribute the load over the member-servers. This results in both a load-balancing and automatic failover mechnism.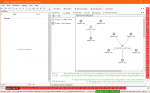 You can pool two or more daemons into a pool. Workflows will then automatically be assigned to the member daemons which results in an optimal use of the daemons and ensures maximum performance.
Omniphlex has powerful tools to manipulate PDF files: add bookmarks, watermarks, extract text from PDF files, create 1D/2D barcodes, compress files, extract pages, split pages, automatically fill PDF forms, convert HTML to PDF, etc.
Use the Amazon S3 compatible trigger to monitor your S3 storage for (incoming) files and use the S3 plugins to list, copy, delete, download, move or upload files.
Use the Amazon Glacier trigger and plugins to create/delete vaults, upload/download/delete archives in vaults and request inventories.
Omniphlex has plugins to download, upload, edit, documents in SharePoint, check if your SharePoint server is online or get information from documents on SharePoint.
OMNIPHLEX WEB
"Omniphlex WEB" is an ASP.Net web-application which is bundled together with Omniphlex. You can create accounts for users to login or simply use "Active Directory". Rights assigned to the accounts/groups determine what a user is allowed to do.
Key features of Omniphlex WEB are:
Visual tracking functionality to keep track of what is going on with your workflows/files.
The realtime-monitor is a webpage which displays all your important (error) messages. Use it as a monitor that is always on so you can see at a single glance if anything is going wrong in your workflow.
Design web-forms to give your users the ability to interact with your Omniphlex server. The input from the forms can easily be used by your workflows and you can send information or files back to the web-page of the user.
Manage Omniphlex Services
View the status of the Omniphlex services (daemons). View logging and/or stop/start/restart the services.
ANDROID
There is now a companion app for Android available in the Google Play store:
download Omniphlex Companion app for Android
The app can be used to view system information, view monitored items, manage daemon services, run tickets and create/manage a password vault. The app is an extension of the existing 'Omniphlex WEB' and will follow account and privileges as configured in 'Omniphlex WEB'.